Contents:
---
Yikes - the leaves on a few trees are starting to change already! Are you ready for fall? Are you ready for winter? Or better yet, is there still something that you wanted to accomplish during these waning days of summer? Think about doing it now by making the time and being intentional. It might be that your real need is to find some time to rest, recharge your battery and have some quality one-on-one time with God.
While you may not want to think about winter, have you done any planning for a Christmas event? Check out some of our ideas and tips.
Does your women's ministry team have a Facebook page? If not, you're missing out on a great way to connect with the ladies; see the article below.
Remember to check out this issue's On The Lighter Side.
Check out our full roster of women speakers!
---
Think Christmas (seriously!)
Will your Women's Ministry be hosting a Christmas event this year? Now is a good time to start planning if you haven't done so already. As you know, it takes a while for committees to form, take time to meet, plan the event and then execute their plan. Plus, speakers, musicians, entertainers, venues, equipment can have significant lead times.
If your wondering what to do this year, we have some options to kick around:
Christmas Deserts (plus coffee definitely and possibly egg nog, apple cider, etc). Add a speaker or music to the event.

Christmas Concert

Christmas Tea or Christmas Brunch

Christmas Cookie Exchange

Progressive Meal - Travel to different homes for different courses. This is primarily a bonding time, but you could add other elements such as singing Christmas Carols, reading parts of the Christmas story, completing Christmas quizzes, etc.
Christmas Movie - Gather up Christmas goodies and watch a classic Christmas video together at the church or in someone's home. E.g.'s: White Christmas, Holiday Inn, It's A Wonderful Life, Miracle on 34th Street, etc.
Outreach - Make a Christmas dinner or goodies and invite women from a shelter; or bring the meal to them.
Cookies and Letters: Put out the cookies and have a time where the ladies write letters of encouragement to loved ones or to someone they don't even know such as nursing home residents, women at a shelter, etc.
Gifting: Decide to bless others in need with some gifts. Pick a group of people, distribute instructions to the ladies and invite them to bring their gifts when the come to some other Christmas event. This challenge could also go out to the whole chruch stating that it is sponsored and run by the women's ministry.
And of course you can combine or mix and match any of the above ideas.
Tip: sign up your volunteers in September or October if possible. Otherwise, they may feel too overwhelmed to volunteer in November / December.
Good planning now will reap dividends and avoid anxiety later!
---
Christmas Speakers, Emcees & Musicians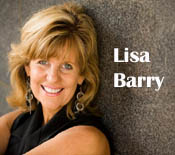 KTIS Radio announcer / speaker
Lisa Barry's
Christmas chat is entitled
'Ya Yust Go Nuts at Christmas!'
Lisa's humorous and instructive talk encourages women to manage their expectations, to step back and soak up friends and family and of course to focus on Jesus and all what Christmas really means. It's a worthy goal each year, but many let it slip through their fingers amidst all the busyness and crazy expectations.
Learn more about Lisa here!
---
is a gifted songwriter, vocalist, author, women's speaker, and worship leader. Her original Christmas songs, which center on the true meaning of Christmas include
"What Makes Christmas, Christmas"

and

"Sacrificial Lamb"
. Her Christmas message also focuses on Christmas' true meaning.
Learn more about Ginger here and watch her video.
---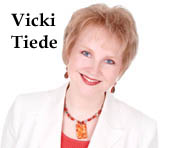 Author Vicki Tiede has a fun Christmas topic called 'Twinkle!' Vicki's message shines, blinks, glimmers, and guides wise women to their Savior, whose birth we celebrate at Christmas. In the midst of holiday bustle, Twinkle! points women back to their first love, and reminds them to shine like stars in the universe. Learn more about Vickie Tiede here and watch her video!
---
Invite
Pam Lundell
from KTIS to liven up your event with her hilarious and teachable perspectives on Christmas.
---
Mary Beth Carlson loves Christmas music as evidenced by her three Christmas CDs. Invite her to perform a concert at your church.
---
Facebook - a new tool in your toolbox
Set up a Facebook account for your women's ministries group if you haven't done so already. Its a great way to facilitate discussions and have the women connect with each other. Use it in the following ways:
P
ost photos from events.
Share prayer requests.
Ask thought provoking questions which may jumpstart great discussions.
Take polls such as what book to study next. what to do for a Christmas event or what did you like best about the retreat?
List contract information.
List all your upcoming events.
Ask for volunteers.
Share an inspirational quote or bible verse.
Share a devotional.
Be radical and facilitate your bible study online! Post reading assignments on Facebook and ask relevant questions each week.
Facebook is a great way to communicate and for members to connect with each other. And besides, it is difficult for many women to make it to a meeting or study at church due to their busy schedules. But they can usually spare a few minutes to connect online.
---
Evolution of Mom
Yes, parenthood changes everything. But parenthood also changes with each baby. Here are some of the ways having a second or third child differs from having your first.
Your Clothes
The Baby's Name
Preparing for the Birth
1st baby: You practice your breathing religiously.

2nd baby: You don't bother practicing because you remember the last time, breathing didn't do a thing.

3rd baby: You ask for an epidural in your 8th month.
The Layette
Worries
Activities
G
oing Out
1st baby: You take your infant to Baby Gymnastics, Baby Swing and Baby Story Hour.

2nd baby: You take your infant to Baby Gymnastics.

3rd baby: You take your infant to the supermarket and the dry cleaner.
At Home
spend a good bit of every day gazing at the baby.
2nd baby: You
spend a bit of every day watching to be sure your older child isn't squeezing, poking or hitting the baby.
3rd baby: You spend a little bit of every day hiding from the day.